Anoninvasive tool for rapid diagnosis and treatment is ultrasound. Gone are the days when the ultrasound machines used to be bulky and required a designated facility. Major advancement has been made in ultrasound and given rise to wireless and portable ultrasound devices.
Recent years have seen an increase in the use of portable ultrasound devices. This has resulted in the market of diagnostic tools flourishing. Ultrasound technology, previously only available in the radiology department as expensive and bulky machines, has now become quite affordable and can be used even at the patient's bedside.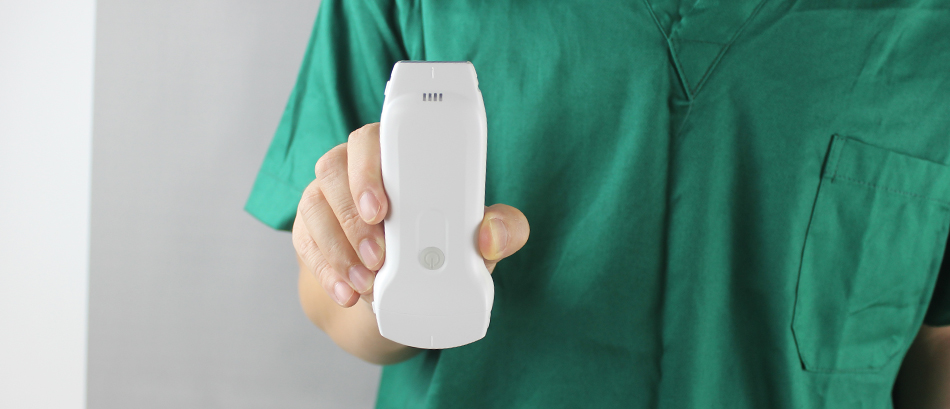 What Makes Handheld Ultrasound Device Popular?
The size of the latest ultrasound machines has reduced much, making the ultrasound machines connect to the internet via the cellular network, Wi-Fi, or Bluetooth technologies.
Due to their smaller size, physicians can easily carry these ultrasound devices in their folders or even in their pockets. This makes it easy for physicians, sonographers, midwives, and nurses to carry it with them when they need to travel to a patient.
Moreover, these devices are not that much expensive. The wireless ultrasound devices have made the image-capturing for diagnosis and treatment convenient where previously it was not feasible economically.
Benefits Of Handheld Ultrasound Device
Doctors and patients alike have been benefitted from the advantages of portable ultrasound devices. When there is an absence of a proper tool of diagnosis or any imaging tool, physicians are usually made to make decisions without using ultrasound technology.
Physicians in small clinical settings can correlate physical examination findings with visual findings with these portable or handheld ultrasound devices instead of sending their patients to a radiology lab.
Similarly, emergency physicians take advantage of these portable devices for an instant and quick assessment.
Benefits For Rural Or Underserved Areas
Many rural communities in developing or under-developed countries do not have access to basic medical facilities, let alone diagnostic centers. An increase in the popularity of hand-carried ultrasound performed by the clinician has been observed worldwide as a valuable imaging source for diagnosis and treatment. The capacity of rural hospitals for diagnosis has seen a boost in a setting where resources are limited.
Maternal care, disease epidemics, and chronic disease management have taken help from portable handheld ultrasound devices. The medical system has become more efficient and effective with such devices, and underserved areas get the medical attention they need critically.
Benefits For Mobile Clinics Or Pre-Hospital Settings
In mobile medical clinics, portable handheld ultrasound devices act as point-of-care where a specific scan is not in much demand. In pre-hospital settings, these devices help to determine the mode of transportation for the patient, provision of necessary treatment with medicines or prevention of unnecessary intervention, and as well as to provide care efficiently to critically ill patients.
Compared to their bulkier counterparts, wireless ultrasound devices are more convenient to use, and these are good investments to make for your clinical practice. If you are deciding on buying a wireless ultrasound device and need guidance for the best option for your clinical setting, visit our website for information regarding available products.